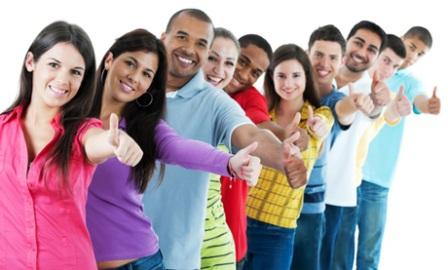 Please read reviews from some of our Customers
Brancato's Gourmet to Go would like to thank our customers that took the time to write us great reviews. We would like to recognize these people with their review submissions below. Don't take our word for it. Here are some of the Brancatos Gourmet to Go reviews.
Building satisfied customers, one response at a time
Je-anne Rueckert
★★★★★
We used Brancato's express catering service for the first time today... Let me say, IT WAS AMAZING!!! This was my first time having food brought in so I was absolutely clueless on what to do. Sean was so helpful and patient with me through the entire process! I will be using them again!
Roslyn - Children's Hospital Association
★★★★★
I received very positive comments about the lunch today. People really enjoyed the food, it was very good. We will definitely be doing lunch again soon. You have a very nice menu selection. Thanks again for providing the individual plain pork chop in a separate serving.
David Franklin
★★★★★
All of the food in the buffet tasted like good ole home cooking, but was presented elegantly. Everything was timed perfectly. The food was ready and hot when it was time to eat. Their great ideas for the menu made our planning so much easier.
Tammy
★★★★★
Some of the comments I've heard today..." that's some damn-good brisket" and "catered chicken is usually so dry, but this wasn't. It was so good!" I couldn't have done it without you!
Mechell Watkins
★★★★★
Brancato's was amazing! Everyone complimented on how good the food was. Right level of variety and the food was very tasty. Thank you Brancato's for your excellent service!
Melanie Rodrigues
★★★★★
We had a great experience with Brancato's! The food and presentation was amazing as well! Thank you for making our big day that much better!
Requested name withheld
★★★★★
Thanks Brancato's! You made our November open house a success. Sean was a pleasure to work with and made everything a "piece of cake"! We really wanted hot apple cider for our fall theme, and Sean made it happen even through it wasn't on the menu. On time delivery and delicious food was just as promised. The roasted vegetable and anti pasta platters were huge hits. Thanks Brancato's!
Sean was very helpful and wonderful to work with in planning my event. The delivery ladies were also wonderful, efficient and helpful.
We had a drop-off luncheon today for our company of 100 employees and it was great!! The food was amazing, I had so many compliments on it today. It was already set up for us and all serving and eating utensils were provided. Thanks to Brancatos this was the easiest company lunch I've ever planned:)