Countdown to Global Finals!
We are excited to be joining you for this year's Team Challenge tournament! We hope the addition of this online portal will make securing the meals for your team easy as you prepare to join us in Kansas City.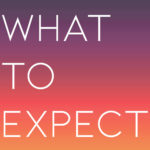 You will be able to place all of your ticket meal orders using this portal. Each service has a standard meal option. You will also have the option to add any dietary specific needs your team may have separate from the standard meal offering. The entire meal order will be placed together. You will receive a confirmation email once the order is submitted for your records. Your physical meal tickets will be available for pick-up at registration from the meal ticket booth at Municipal Arena. You will present your ticket to the volunteer at the entry of the service area. Once inside, you will give your ticket to the line attendant to receive your meal.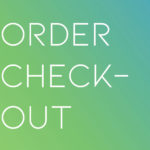 Once you have added all of the needed meals to your cart, you will proceed to checkout. On the checkout page you will be required to fill out all of the items in red. Please make sure to put your TEAM NUMBER in the company name field.
If you are paying by credit card, please put your team number in the Company Name field when you checkout. You will use the coupon code DINS2019 to be able to remove the delivery charge at checkout.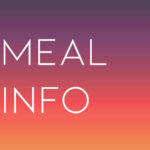 All standard breakfast meals are priced at $12; standard boxed lunch and dinner meals are priced at $14. Standard meals are inclusive of all items listed in the product description for that particular service.
Dietary restriction meals are also available for purchase. Please make sure to select which option you need from the drop down list.
While we have made every effort to address special dietary needs, if you or one of your team members has a life-threatening food allergy, we encourage you to check with the food provider directly on-site and/or provide your own food to ensure your or your team member's safety. As this is a large-scale event with many attendees, we encourage those with life-threatening food allergies to be vigilant in their safety on-site.
Price for each meal is inclusive of all fees. Upon checkout, your total amount is reflected in the subtotal. The coupon codes given to you remove any additional charges that are a requirement of our system.
Please note that there will be no refunds offered for missed meals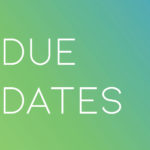 Please note that all orders must be finalized by May 1st, 2019. If you are ordering after May 1st, 2019 you must pay by credit card at checkout. If paying by check payment must be received by May 11th, 2019. Orders will not be accepted after May 11th, 2019.
Checks can be mailed to: 5050 Kansas Ave | Kansas City, KS 66106.
Please contact Emily or Brian with any questions at 816.765.4707 or contactdigf@brancatoscatering.com
Ordes are no longer being accepted for Global Finals ticket meals. If you have questions about your order, please contact Emily or Brian at 816.765.4707 or contactdigf@brancatoscatering.com